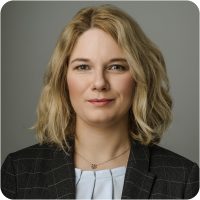 Consultant & Business Owner of Consumer Insight Consulting
Agata is highly analytical and creative consumer insights and sensory specialist proficient in products' research and research in consumers' needs, skilled in quantitative and qualitative methodologies. Enhanced know-how about sensory and consumer sciences she gained working for many years in the FMCG sector and on individual training organized in research units in Europe (Germany, the Netherlands, England, France).
Her extensive professional experience is related to work in the food industry for well-known international companies in the FMCG sector in the departments: Research and Development (R&D) and Marketing, for such companies as Unilever and Heinz. She worked on a wide range of products in the food industry: from fresh to frozen products such as soups, sauces, ketchups, ready-meals, juices, tomato products, chilled products, salads, vegetables, powder products, desserts, ice-creams, teas.
She had the pleasure to improve products for suchbrands as: Knorr, Bertolli, Unox, Hellmann's, Tortex, Amino, Pfanni, Pudliszki, Heinz.
Agata graduated faculty of Economics in the specialization of Economics of Food Economics at the Agricultural University (now University of Life Sciences in Poznan). In addition, she has an Bachelor degree awarded after graduating the European Funds Management studies in the CAH Vilentum University in Dronten.
In 2009, she participated in training 'Sensory Evaluation and Sensory Techniques' organized by the Campden BRI – Chipping Campden & Nottingham University. In 2010, she had the pleasure to participate in the training: 'Sensory Evaluation – Statistical Methods and Interpretation' also organized by the Campden BRI – Chipping Campden & Notthingham University. Additionally she has a certificate in the field of 'Sensory Evaluation' rewarded by the Institute of Food Science and Technology (IFST) in the UK in 2009.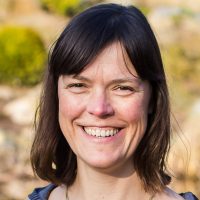 Sr. Behavioural Research Consultant by Noldus Information Technology
Although Xandra didn't envision a life as a scientist and moved away from academic life, she did not move away from the human psyche! From a degree in Psychology, specializing in Neuropsychology, she moved to dabble in HR for a short period of time, and then revisited the study of human behavior. Specifically, she found her niche studying consumer behavior.
Xandra worked on international projects as a qualitative researcher at an international market research company. This experience allowed her to convey consumers' stories to Clients from a variety of consumer industries.
After spending time in Australia, a place she adores, Xandra returned to the Netherlands. She currently lives in Amsterdam with her husband and two sons. Her sons keep her busy these days, so Xandra often has to put her other interests (motorbike and horse riding, salsa dancing, cooking, and gardening) on hold for the time being.
Through Noldus, Xandra was able to return to her neuropsychology roots. Making use of Noldus technology, she aims to explore both 'System 1' and 'System 2' of the human motivational systems to explain consumer behavior to her Clients as thoroughly as she can.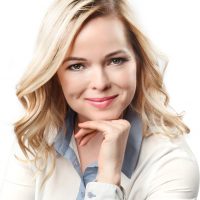 Consultant & Business Owner of Pictorial
Sylwia believes that a good project begins with a great concept. She likes to climb higher in order to gain a broader perspective. She thinks with questions because these facilitate in driving her forward to gain answers and a better solution that is simpler, straighter, less complicated and more appropriate to her Clients' needs.
Sylwia believes in motivating her Clients to extend beyond their comfort zone, to expand the largest asset that we have all been given, our mind. In some cases, this process can be difficult, but in the majority of cases, it is by far the most rewarding. She believes in finding answers, assessing the schemes and beliefs that are slowing you down and obliterating them. She gets rid of those walls that are obstructing you so that you can move forward, unhindered, faster, effective and more efficiently.
Sylwia is a graduate of the University of Economics in Poznań. For 16 years she has been immersed in marketing. It is her forte! She was at the forefront of the launch of over 60 new brands and 3000 new products. She has worked in conjunction with Polish and international teams. Her concepts have won several marketing awards and the recognition of her peers within and external to the industry. She is a member and mentor at the Mentor Program of the Women Leadership of Business Foundation.