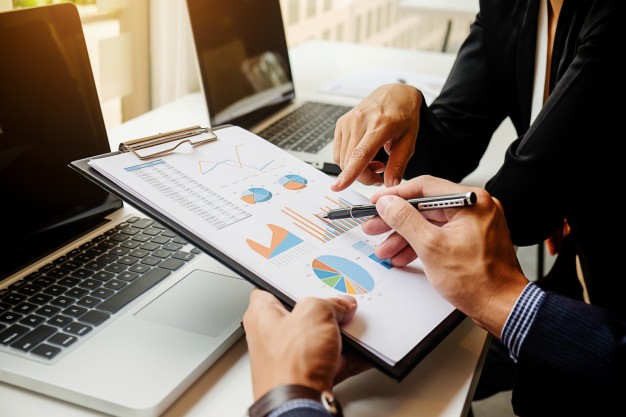 Quantitative Research
Consultancy in terms of:
Central Location Test (CLT) is one of the quantitative research methodologies. Qualified respondents are normally centralized in a certain place for example in a location such as a room in a shopping mall to take face-to-face interviews. This type of setup is used for studies requiring extensive stimulus material to be shown and tested in standard conditions. Before conducting the interview, interviewers are well-trained by research staff to increase their interview skills and to avoid influence on the respondents' ideas during the interview process. As the interview is conducted in a certain place, it is easier to manage the whole process of the interview as well as dealing with unexpected situations.
CLT is assessed as the most suitable method for testing concepts, products, packaging, advertising effectiveness as well as conducting sensory research.
Home Use Test (HUT) is one of the quantitative research methodologies. HUT is a cost-effective way to test the product with real consumers before moving forward to the product launch. This methodology involves sending new products or trial products to the respondents' homes, having them actually use the product, and obtaining their evaluation of it. The feedback or comments from consumers for the new products are collected during an in-person interview, telephone surveys or online surveys. This method helps to gain feedback on prototypes' options in a home use environment where preparation is key to product performance.
Benchmarking and comparison testing is the method that helps to assess how specific product performs in the market vs competitors. It is essential that every company desires to distinguish from the competition. This research is usually undertaken in standardized consumer benchmarking booths, at home or at hall tests. Benchmark testing allows assessing how specific product performs against its competition in a number of areas including functionality, durability, quality, etc. It helps to challenge company own practices, to understand how much to invest in product development or to check if products have substantiated marketing claims. Testing data will also allow making informed decisions on price points, product design and can help shape performance claims.
Benchmarking and comparison testing can consist for example from such a combination of the following testing components:
Evaluation of Product Features (overall opinion, appearance , flavour, texture, aroma, aftertaste)
Evaluation of Product's Overall Performance
Evaluation of Product's Durability, Construction
Independent Verification of Product Performance Claims
Evaluation of Product Packaging and Labelling
Evaluation of Product's Physical Characteristics
Evaluation of Product's Ease of Use
This study is conducted as a concept test or a separate block in the Omnibus study.
This study helps to find answers to the questions:
Which name of taste to the greatest extent encourages the purchase?
Which name of taste the best communicates selected features of product or branding?
The study result is a ranking of names tested.
'TURF Analysis' is an analytical technique used to determine the optimal size and composition of the product line (in this case the number of products and their tastes).
'TURF Analysis' is used to compose the optimal line – such as in its composition as many respondents as possible will find at least one product for themselves.
This study usually tests a few, sometimes more than a dozen products tested in-hall or in-home for a sample of at least 300 respondents.
This study helps to find answers to the questions:
How many and about which new tastes expand the portfolio to maximize its coverage?
Is it worth to launch all-new tastes? If so, in what order?
This study gives the opportunity to indicate not a set of products that are evaluated on average (perhaps permanently by the same consumers), but those that provide the greatest 'cover' of the market (reach) and the information which combination of tastes give a good and which only average range.
This is one of the most advanced quantitative digital testing platform that includes eye tracking, facial coding, and dynamic browsing.
Respondents are recruited remotely and they receive a list of tasks to be completed (e.g. look at 10 different packaging propositions) on their own computer. During the test their facial expressions and eyes via their webcam are tracked, their screen is taped and their mouse behaviour is recorded. The test enables to discover:
• Completion rate: How many users are able to complete the task? How fast?
• Navigation: How do people navigate during the tasks? Where do you lose them?
• Eye tracking: Are the key elements visible?
• Facial coding: Are people frustrated?
This is a very good and fast method to check your product:
In-store Insights:
Packaging Studies
Shelf Studies
POS Material
Virtual Reality
But as well can be used in:
Online Insights:
Online Ads
Web Pages
Newsletter
Emails
MarComms Insights:
Outdoor Ads
Print Ads
TV commercial
Direct Marketing
Movie Trailers
Product placement