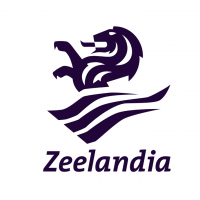 Rekomenduję firmę Consumer Insight Consulting w Plewiskach, która w ramach zawartej umowy przeprowadziła cykl szkoleń dla pracowników firmy Zeelandia Sp. z o.o. w Tarowie Podgórnym nt. Podstaw analizy sensorycznej połączonej z weryfikacją wrażliwości sensorycznej.
Szkolenia w formie warsztatów sensorycznych zostały zrealizowane w sposób profesjonalny i interesujący oraz uzyskało wysokie noty wśród mojego zespołu R&D. Został doceniony poziom dydaktyczny i merytoryczny Pani Agaty Markiewicz, jej elastyczność i komunikatywność z grupami szkoleniowymi.
Na szczególne uznanie zasługuje dobór ciekawych ćwiczeń pozwalający na zastosowanie zdobytej podczas wykładów wiedzy w praktyce. Dzięki nim uczestnicy nie tylko spędzili aktywnie czas, ale również tym samym mieli okazje utrwalić pozyskane informacje podczas części teoretycznej.
Bardzo profesjonalnie i sprawnie zostały przeprowadzone testy sensoryczne, po których otrzymaliśmy raport o wynikach całej grupy, jak i poszczególnych osób.
Polecam usługi firmy Consumer Insight Consulting w Plewiskach, jako solidną firmę i gwarantującą wysoką jakość szkoleń.
Tarnowo Podgórne, sierpień 2016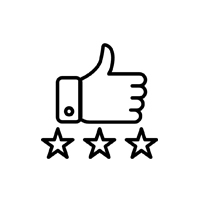 Marketing Manager, Food Company
Miałam przyjemność uczestniczyć w testach sensorycznych przygotowanych przez panią Agatę Markiewicz. Cenię sobie to spotkanie, bo umożliwiło mi ono profesjonalną identyfikację słabych i mocnych stron z zakresu wrażliwości sensorycznej. Wiedza i świadomość, którą wówczas zyskałam dała mi duże wsparcie w procesie decyzyjnym
Tarnowo Podgórne, październik 2016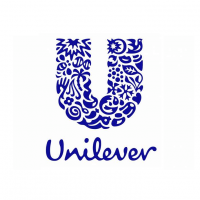 On behalf of Unilever I am pleased to provide the reference for the company Consumer Insight Consulting, which delivered The Sensory Workshop "Fundamentals of the sensory analysis & the verification of the sensory sensitivity" for R&D Foods Team.
The content and the agenda of sensory workshop was tailored to Unilever needs and expectations. The group of participants highly appreciated the expert knowledge, the way of communication, competences and instructive skills of the trainer.
Ms Agata Markiewicz is considered as professional business partner with strong experience in food industry. Her expertise in sensory area, passion for her work and deep understanding of consumer trends are the best recommendations for her future projects recipients.
With this letter I highly recommend the workshops organization and professional co-operation with the company Consumer Insight Consulting.
Poznań, listopad 2016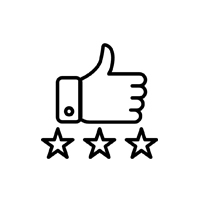 Technical Product Leader, FMCG company
I would like to thank the Consumer Insight Consulting company for their cooperation. As part of the agreement the company has completed: sensory training. Ms. Agata presented the high quality service which were proceeded in an exemplary manner. The scope of training was perfectly matched to my needs. For sure I will use services of Consumer Insight Consulting once again to expand my knowledge of CTI.
Poznań, November 2016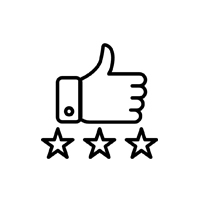 Senior Product Development Technologist, FMCG company
Professional presentation supported with hard data in combination with demanding sensory test. I could recommend for all newcomers in Food Industry to calibrate the senses and match proper testing technics with the business needs. All basics of sensory test & technics in nutshell plus live training of approval session execution.
Poznań, December 2016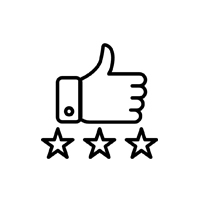 Global Product Manager & Brand Champion EU, FMCG Company
I had the chance to attend a mini sensory training with Agata. She is very professional and the sensory training was very insightful and interesting! I recommend to follow a sensory training with Agata in particular if working in the food category.
Rotterdam, The Netherlands, February 2017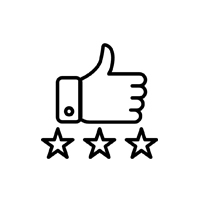 Technical Product Leader, FMCG company
Sensory Training I – a great course which I can really recommend to companies who are looking for a training about basics of sensory analysis and testing of "sensory" skills (sensitivity) of employees working in product development. Agata, was nice to meet you!
Hellbronn, Germany, March 2017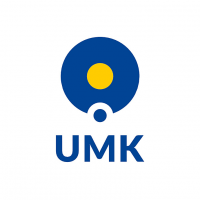 UNIWERSYTET MIKOŁAJA KOPERNIKA W TORUNIU
www.umk.pl
Firma Consumer Insight Consulting w dniu 19 września 2019 r. przeprowadziła dla pracowników Wydziału Chemii Uniwersytetu Mikołaja Kopernika w Toruniu szkolenie "Szkolenie Sensoryczne 1. Podstawy analizy sensorycznej". W szkoleniu udział wzięło łącznie 4 pracowników Wydziału Chemii.
Szkolenie zostało zrealizowane zgodnie z przedstawionym harmonogramem, a Pani Agata Markiewicz dała się poznać jako rzetelny i profesjonalny organizator szkoleń tematycznych. Pani Agata Markiewicz prezentowała wysoką wiedzę i kompetencje w zakresie omawianej tematyki, a sposób prezencji omawianych zagadnień zasługuje na wyróżnienie. Ponadto wykazała się dużą otwartością i gotowością do wyjaśniania pytań i wątpliwości, które pojawiały się podczas trwania szkolenia.
Samo szkolenie zostało przygotowane w sposób profesjonalny, a dołączone materiały dydaktyczne zostały docenione przez uczestników szkolenia. Na pochwałę zasługuje również wprowadzenie elementów weryfikacji wrażliwości sensorycznej uczestników kursu oraz warsztatów, które pozwoliły utrwalić zdobytą wiedzę.
Z przyjemnością polecamy firmę Consumer Insight Consulting oraz Panią Agatę Markiewicz, jako kompetentnego partnera w realizacji szkoleń z zakresu analizy sensorycznej żywności.
Toruń, wrzesień 2019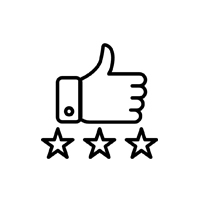 Podczas szkolenia sensorycznego I bardzo podobała mi się część praktyczna, szczególnie testy sensoryczne.
Łowicz, wrzesień 2019